Sleep and Wake up in the Beautiful City of San Francisco Riding In This Moving Hotel

San Francisco, the Golden City of California. A home for all types of people- may you be techie, hippie, fashionista or a simple employee. A place known for a lot of things, attractions and events. This place is very popular with its summer, fog, landmarks, architecture, and rolling hills.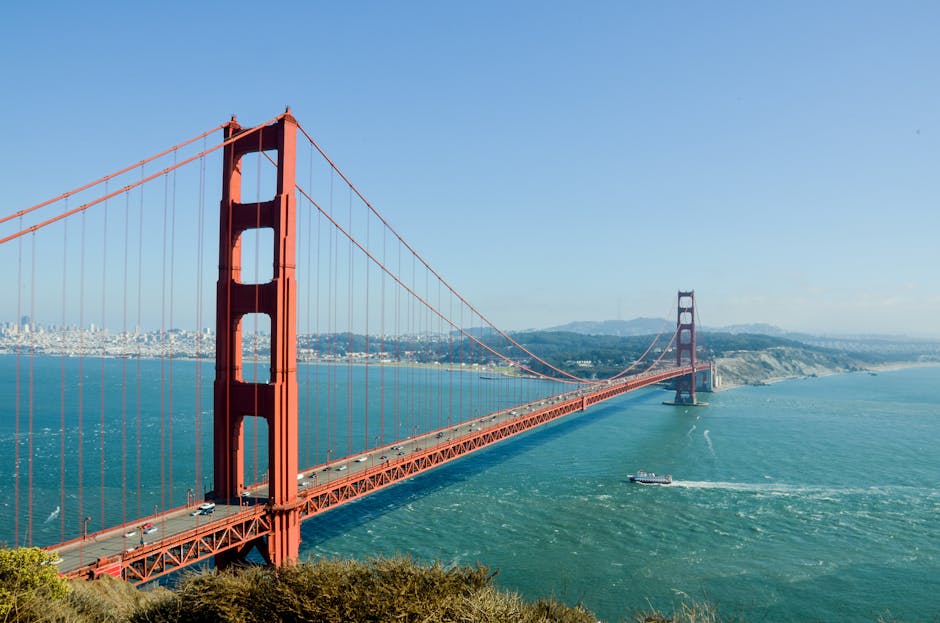 Who wouldn't like to see the ever so famous Golden Gate Bridge?! One of the most Instagrammable landmark in the world! This 8,981 feet long and 746 feet tall bridge is one the seven wonders of the modern world. Its International Orange color was selected because it provided visibility in the fog for passing ships and also because it was a hue that fit in naturally with the bridge's location and the nearby land area. This is really one of the world's most famous architectural masterpiece.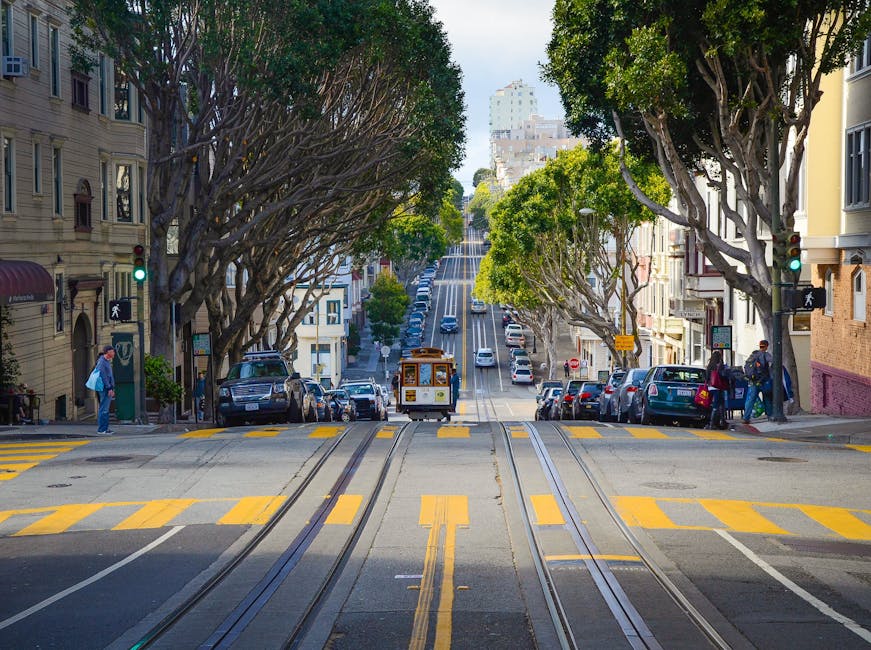 Getting excited? But still confuse? Here's more: the Coit Tower. This Tower is also known as the Coit Memorial Tower. For people in San Francisco, this is a gift to the city, is unmistakable in the city's skyline. This another architectural masterpiece is located at the summit of the historic Telegraph Hill- that's a plus on what you'll find in San Francisco. The ground floor lobby is decorated with a series of mural paintings by some 30 local artists, portraying life in 1930s San Francisco. So, if you love history, arts and architecture, this is the best place for you! Another Instaworthy place as well!
Still have doubts? San Francisco is also popular for its cable car! It's not your ordinary cable car that is way up in the air, this one is on land. Have watched Anne Hathaway's Princess diary? If yes, well you might have seen this cable car. This was the one that Mia, together with the queen, accidentally hit. The cable cars have made its mark on not just the city, but pop culture as well- and a blast from the past! This cable car became a national landmark in 1964. What's more amazing with this? It makes you ride a national landmark- and it's a moving one!
https://techcrunch.com/2017/07/22/cabin-sleep-pod-bus-review/

We know you really want to visit San Francisco now! If driving to the place is what's holding you back, well, the Golden City has a solution for that! In 2016, it is most popularly known as the SleepBus. It had been a talk of the town and creates social media riot when they announced their short-lived chic overnight bus trips between San Francisco and Los Angeles. After a year of research, designing, testing and innovating, finally the Cabin was introduced, "Americas First Moving Hotel."
http://www.mercurynews.com/2017/07/05/san-franciscos-new-sleeper-bus-service-to-la/

Isn't that one exciting ride? Here's more about this moving hotel! The trip covers a roundtrip ride from Los Angeles to San Francisco. If you're from Los Angeles, you're really lucky! If not, you can always ride it whenever you visit LA or you're in SF and wants to go to LA. A roundtrip ride on this moving hotel is at a very fine price of $230. Cabin takes eight hours travel as drivers intentionally drives slower to avoid having a bumpy ride! Who would want to sleep bouncing?! It might take longer than your usual travel but at least you get a chance to rest. Aside from that, the bus has almost all the amenities of a hotel give, including Wi-Fi, power outlets in each bunk, privacy curtain, complimentary ear plugs, personal power outlet with USB sockets, reading light, and luxury bedding. Each trip also has an attendant to assure the safety and comfort of its passenger as well as to assist them with their needs- water, coffee etc.
https://techcrunch.com/2017/07/22/cabin-sleep-pod-bus-review/
Inside the bus, the cabins are approximately 75-77" in length, 25" in height, and 26-31" wide depending on which one you choose. Each private sleeping cabin has air conditioning. The Cabin also has its own bathroom. The bathrooms have flushable toilet, wink with running water and several sanitation and hygienic amenities.
http://mashable.com/2017/07/02/cabin-sleep-bus-transportation/
The Cabin's official website provided a list of what you have to prepare before the trip. Here it is:
Check list for your trip on Cabin:
• Make sure you have your photo ID and reservation number.
• Check the weather at your destination and pack accordingly. SF in the summer can be quite chilly, while LA in the winter can be warmer than you'd expect.
• If you have any items that must be accessed during the trip, such as medications, be sure to pack them in your carry on bag. Bags that are placed in luggage bay cannot be retrieved until we reach the final destination.
• Bring (or arrive in) cozy clothes. In order to get a good night's sleep, we recommend that you wear comfortable clothes. Luxury bedding will be provided.
• Get ready to "lust for life." We are here to help you explore the world one city at a time.

So what are you waiting for?! San Francisco is now reachable in the most classy and comfortable way! Should you want to ride, reserve now and enjoy these one of a kind journey!