Irresistible Rolled Dessert Around California

Craving for something cold and sweet? Well, we know what you're looking for! It's everyone's favorite, Ice Cream! Isn't that right? Eating ice cream gives us that coldness during the warm weather. But hey, even when the temperature is low, we are still craving for ice cream! Why? We're not really sure about it but maybe because it gives us that feeling of satisfaction as its flavor burst out in every scoop.

Ice cream is really a treat that almost everyone can't resist! But, did you know that it was enjoyed by everyone for centuries now? Origins of ice cream are known to reach back as early as the second century B.C., but there were no known specific date nor person who were credited for this delicious invention. Over a thousand years later, Marco Polo returned to Italy from the Far East with a recipe that closely resembled what is now called sherbet. This recipe was said to be evolved to today's ice cream recipe sometime in 16th century. England seems to have discovered ice cream at the same time, or perhaps even earlier than the Italians. "Cream Ice," as it was called, appeared regularly at the table of Charles I during the 17th century.

The first official foundation of ice cream in the New World is from a letter written in 1744 by a guest of Maryland Governor William Bladen. One of the first advertisement of ice cream was dated May 12, 1777 that appeared in New York Gazette. It is when confectioner Philip Lenzi announced that ice cream was available "almost every day." During the 1800, ice cream was considered as a rare and exotic dessert. But during this time as well, insulated ice houses were invented. Manufacturing ice cream soon became an industry in America, it started in 1851 by a Baltimore milk dealer named Jacob Fussell.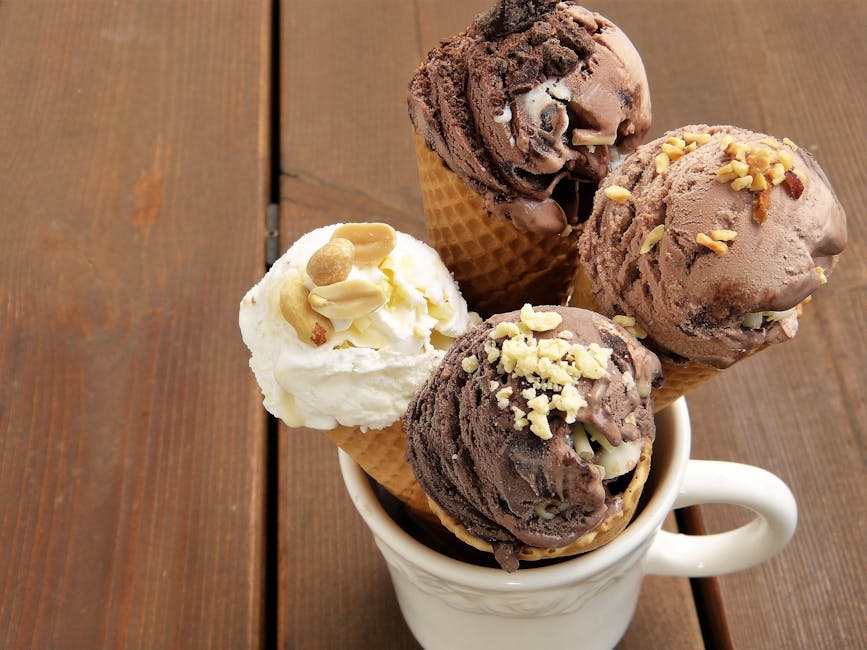 Today, this delightful treat is served in almost everywhere. We can see several brands on our favorite supermarkets. There are also tons of different flavors to choose from. If ever you can't go out, there will always be an ice cream truck that will go along your street and don't be afraid that you won't hear them because they will always play their attractive theme song. Aside from these, there are also ice cream parlors along the road that may satisfy your cravings for whatever flavor you are looking for.
https://www.iciclescreamroll.com/

Speaking of an ice cream parlor, there's a shop in California that will surely make you want to go back for more. Icicles gives you the latest trend in serving ice cream- the rolled ice cream. Yes, this ice cream is rolled. Before, it was known as fried ice cream since it is cooled and froze using a cold flat pan that seems like the one used in frying hamburger patties. Though there are several stalls and chains that are serving this rolled ice cream, what makes them unique is that each order is made ready-to-serve and can be customized to everyone's liking. That's not all, because they offer non-dairy ice creams and unlimited toppings which makes it greater than the others.
https://www.iciclescreamroll.com/

Icicles also made it possible for their customers to see how they make their orders. With this, it makes the experience more fun. But, do not forget to notify them in case you have any allergies as they'll do their best to adjust. They are also sure that you'll love their ice creams and if not, you can get your money back guaranteed- that's indeed one confident shop! Well, that will surely make people want to go and try it up!
https://www.yelp.com.sg/biz/icicles-san-jose-7?hrid=bAD7L1MjswZfYOOZSHXzwg&rh_ident=unlimited_topping&rh_type=phrase
https://www.yelp.com/biz/icicles-san-mateo

Their ice cream flavors goes from the basic to fruity. They have your typical flavoured ice cream, cookies and cream, strawberry, avocado and some irresistible flavors such as Nutella, Peanut Butter and Jelly, the newest favorite Matcha and if you're into Thai taste, they also have the Mai Thai. Since you have unlimited choice in toppings, you can create your own flavors with it. They have oreos, marshmallows, fruits like banana and strawberry, and some biscuits as well. So if ever you want your cookies and cream to have more crunch, you can top it with additional oreos. Or if you're onto a contrasting taste, why not try the avocado with some marshmallow. Well, it's your choice and Icicles will just be there to gove you what you're craving for! So go and visit them now as they have five locations in California. You may visit them at Willow Glen, Newark, Cupertino, Pleasanton and San Mateo.