Hand Pulled Candy Cane is Back in the Happiest Place on Earth!
Christmas is in the air! The wind is starting to get a bit colder, we hear Christmas songs everywhere, there are a lot of Christmas lights on the streets and tall Christmas trees are rising. There are really a lot of holiday symbol that we see around us. From trees, lights, socks, Santa Claus and the sweet treat of the season, the Candy Cane!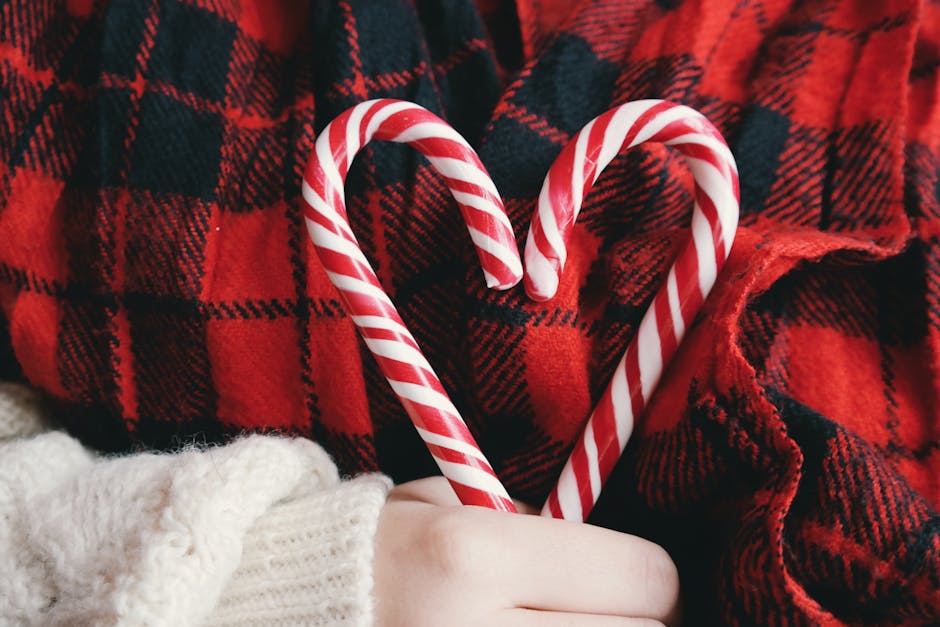 Candy Cane is originally a plain white candy sticks invented in 1400s. But how did this candy sticks became shepherd staff like? The most reliable story about it took place 200 years ago in Germany. It is believed that a choir master requested a local candy maker to bend it like a staff. Why? Because he wanted the children he's teaching to be busy and having something to lick will be a great way for them not to chatter much. But, more than his desire to keep them quiet, he wanted them to learn about the Nativity so giving them a shepherded staff is a great way of doing so. According to an article written about Christmas Candy Canes, legend holds that the choirmaster used his ingenious design to encourage the children to watch how the shepherds of the Nativity used their canes to direct the live animals. More importantly, the choirmaster could instruct the children to consider how Jesus became the "Good Shepherd." With today's red stripes in candy canes, it is possible that the Swedish town of Granna influenced it. Whatever might be the real story behind it, it really became one of the most popular symbols of Christmas- one of the most delicious as well.
https://dezithinks.wordpress.com/2016/11/09/disneyland-candy-canes-are-back/
Do you know a place that recognize Candy Cane as a very significant symbol of Christmas? If not, well share it with you and if you do, we might be thinking of the same place! It's Disneyland! Yes, the most magical and the happiest place on Earth! Each year the Disneyland offers Hand Pulled Candy Canes in the park! And the schedule and location this 2017 is now out! You'll see it at the end of this blog.
https://www.popsugar.com/food/When-Disneyland-Have-Candy-Canes-Year-44285098
The Candy Canes will be found alternately in two locations, on Candy Palace on the Main Street U.S.A Disneyland and Trolley Treats on Buena Vista Street in Disney California Adventure. But, just a little advice, be early but do not line up prior to the park open, but try to line up about 30-45 minutes ahead of park opening anyway, you'll notice it right away because everybody does it. Proceed to the designated shop upon opening. Just be prepared for some running if you don't want to stand in a long line because lots of guests will be doing their best to get their candy canes!
http://www.ocweekly.com/restaurants/a-sweet-tradition-candy-cane-making-at-disneyland-6616392
Wristbands will be distributed once the store open and based on the previous years, they distributed 40 wristbands per batch and there is only three batch per day! That will just be a total of 120 wristbands a day! But according to some guests, they sometimes distribute more than 120 a day but it might not be too far from that number. Disney just states that it wristbands are limited. Well, now you know why you must go early and run your way to the store. There are thousands of guest in the park, so you have tons of competition to get a chance to have a taste of this sweet treat!
https://disneyparks.disney.go.com/blog/2017/11/hand-pulled-candy-canes-at-disneyland-resort/
Also, one wristband allows the purchase of only ONE candy cane and only one wristband per guests. If you want your entire family to get one, all of you must line up. Don't worry, these candy canes are really worth lining for! Here's another advise for those who were able to get a wristband, you should go to the Candy Kitchen producing the day's Candy Canes according to the batch time listed on their wristband. You may pick up your candy cane any time after your batch time, but prior to 4PM. So, in short, the first line if just for the wristband then you may get your treat based on the schedule. This way, you can ensure that each candy can is newly made. Newly made candies are way better that stock ones!
http://dapsmagic.com/2017/11/hand-pulled-candy-canes-2017-dates-announced-for-disneyland-resort/
So to help you out in your race to getting that sweet cane, here's the when and where you can get it,
CANDY PALACE at Disneyland
November 24
November 29
December 1
December 4
December 6
December 8
December 11
December 13
December 15
December 18
December 20
December 24
TROLLEY TREATS at Disney California Adventure
November 25
November 28
December 2
December 5
December 7
December 9
December 12
December 14
December 16
December 19
December 21
December 25
http://www.disneyfoodblog.com/2017/11/10/news-2017-disneyland-candy-cane-dates-announced/
Now, let the race to the Candy Cane begin! May the fastest and earliest win and have a taste of Disneyland's sweet holiday treat!