In a few days, it will be Christmas! One of the most awaited day of the year.
Well, some thinks that this holiday is just for kids. But not actually. This is not just the time for opening gifts but also a day for the whole family.
This day is the perfect time to spend some time with our loved ones and catch up. It only happen once a year so most of us takes an effort in making it pretty awesome.
Some choose to stay at home and prepare dinner while some goes to a relatives' place for a small family reunion.
But, there are those who does not have much time to cook or those who choose to take some rest. For those taking this path, the usual plan is to just go out for dinner. But since it must be a memorable day, it is very important that we pick the right place to eat.
Well, there are a lot of open hotels and restaurants during this day but not all can make your day a blast.
So now, let us give you a couple of places where you and your loved ones can spend this magical day together.
http://dekkadance.com/
If you want to spend your Christmas dinner way up high above the ground, we recommend that you spend it in Dekkadance. This place is sitting at the 69th floor of InterContinental. Well, that will surely be one magnificent night! That will even feel like you are able to reach the stars- and instant stargazing time. What's more? This place offers buffet dinner that will surely make your tummy full! It's up to you if you want to include a seafood buffet or not. But don't worry, if you are not into buffet, they also have solo plates. They are open for reservation so it's better if you call them early to make sure you'll have a table.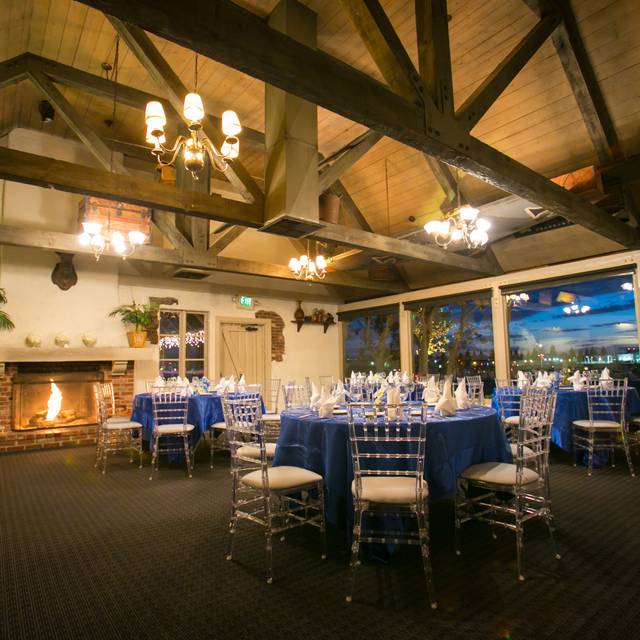 https://www.opentable.com/r/94th-aero-squadron-van-nuys
Going out with a veteran is not really a hassle. However, finding a place that they will really enjoy can be a bit hard. Well, you can bring them to the 94th Aero Squadron Restaurant for them to remember the good old days. The place is not really that fancy on the outside but the inside is simply magical. You will see elegance, will transport you back in time while making you feel comfortable. Each meal also look extravagant and is truly perfect for the holidays. There's more! They'll have a Christmas Buffet that you shouldn't miss.
https://www.visitlongbeach.com/directory/the-reef-on-the-water/
In California, you do not have to be in a yacht just to be able to have the best view of a body of water. Here in The Reef, you will have a perfect view of Long Beach while sitting on an open air dining table or even in a closed dining area in the building. Sitting outside won't just let you enjoy the fresh air but will also make your dinner more romantic because of the starry sky and the lined lights. But if you want a more sophisticated dining, then sitting inside will be great. Wherever you choose to seat, this place won't disappoint you. They will also offer a Christmas Champagne Buffet to make the day extra special.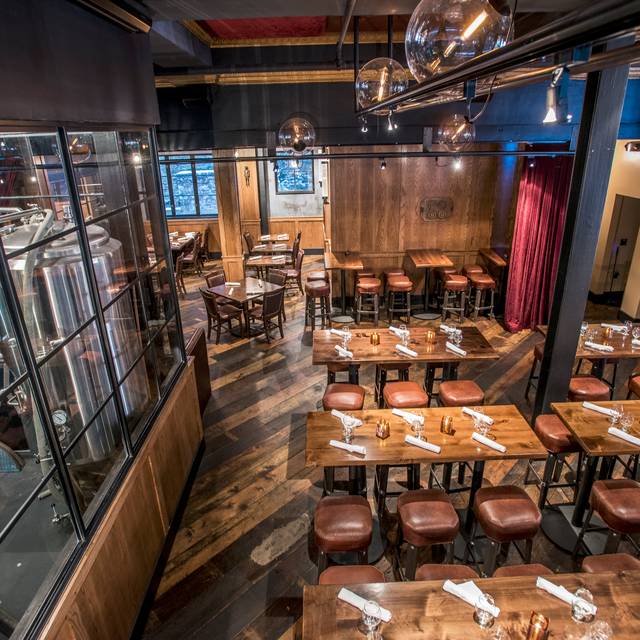 https://www.opentable.com/r/bartlett-hall-san-francisco
Not really a fancy place but Bartlett Hall is a perfect place to spend the holiday with your closest friends. This is a place for all the eating and drinking as their menu is filled with amazing meals and their bar has an over-the-top number of drinks to choose from. The place is not your ordinary gastropub as the dark wood interior give it a more rustic feel hence the table setting gives it more class and modern look. They have special offers on Christmas day, so make sure that you'll grab the chance to try them.
https://www.mapquest.com/us/california/saddle-peak-lodge-11021620
An extraordinary dinner is what Saddle Peak Lodge will offer. Why extra? Well, the place is not your ordinary elegant restaurant or even your ordinary dining place. This will make you feel that you are in the middle of the forest and spending the most wonderful night with your loved ones. But why did it made it to our list? Simply because fancy comes in different forms. They offer both an open and indoor dining which both is amazing. Outside, will be a bit breezy and surrounded by Christmas lights and the inside will be filled with lights hanging on branches. Don't forget to order their braised short ribs this holiday!
https://www.peninsula.com/en/beverly-hills/hotel-fine-dining/belvedere-mediterranean
If you want something that will make you feel that you're eating in a restaurant that you usually see on movies, then The Belvedere inside The Peninsula will be a great idea. High and well lighted ceiling is the first factor that made it sophisticated. They also have an indoor and outdoor dining but both are set in the most chic manner possible. The place has a French touch that made it classier. The trees, fountains and fireplace is worth seeing in one place during the most special dinner with your loved once. The whole family will surely love the Turkey that they'll offer on Christmas!
https://www.signaturetravelnetwork.com/SigNet/index.cfm/SignatureHotels/Index?hotel_id=409&agency_id=1133&utp=consumer&type=consumer&consumerView=1
Hotel Del Coronado is not just a go to place for those who wants to spend a few days out of their city. It will also be a great place to have Christmas Dinner. This is why some make early reservations and take a room to be able to spend Christmas dinner in one of their restaurants. Yes, they will offer you a lot. If you really want a sophisticated dinner, then you may eat in some of their indoor restaurants and bar. But if you want something a bit more cozy and for the whole family, you may eat outdoors. If you are sure that a lot of laughs will be shared, then Sunset Bar and Sun Deck is the place to be in.
Wherever you choose to eat, the most important thing is that we spend this special day with the most special people in our lives.