2018 will end in few days.
It may be hard to bid goodbye to one awesome year but we have to. We need to welcome 2019 with love and joy. Well, some believe that how you feel on the first day of the year is how you will be feeling in most of the days in this year. We don't have to be scared or become too careful because all we need is to be happy- besides, it's just a belief.
It is truly important that we make this day a blast not because of that belief but because it serves as a thanksgiving day to the previous year that made us laugh and cry. Also, it is a day to welcome a new year for us to reach for our goals, spread more love and be a step closer to our dreams.
It doesn't have to be fancy, you don't have to light up your own fireworks! There are several places where you can watch magical fireworks display with your loved ones.
And since we know that you don't want this to be just an ordinary day, we looked for several places where you can see the colors blasting in the sky in the best manner. No blocking trees, or buildings just the starts and those mesmerizing lights.
https://disneyland.disney.go.com/entertainment/disneyland/remember-dreams-come-true-fireworks/
This might not have the clearest sky but the exploding fireworks at the back of Disneyland's iconic castle is truly a magical sight. Fireworks display during regular days are great but it's New Year's Eve Fireworks is out of this world.
https://www.youtube.com/watch?v=fzhUSAfFu4Q
Another amazing place to watch fireworks with the whole family this New Year is in Legoland. This year, the park will recreate Time Square with a giant LEGO brick falling 22 feet in the air at San Diego's largest Kids' New Year's Eve Party. This will really be something different! Plus, they don't have to wait for midnight!
https://www.yelp.com/biz_photos/burton-w-chace-park-marina-del-rey?select=gbuSBU7jXckgZjExEHP8-w
Marina del Rey is one popular place to celebrate New Year. Lots of party, music and dancing will happen around the place but if you want a place where you can simply watch the fireworks display with your little one, then Burton Chance Park is the place to be. If your little one can't stay awake until midnight, you don't have to force him because there will be an earlier display at 9pm.
https://variety.com/2016/scene/news/harry-potter-wizarding-world-universal-studios-hollywood-1201747317/
Theme parks are truly the best place for fireworks display. Another place that will give you an amazing New Year 's Eve is Universal Studios. They often do a traditional countdown followed by three consecutive fireworks display in different areas.
https://www.latimes.com/local/la-me-grand-park-party-20140705-story.html
The grandest place to watch the fireworks is in Grand Park. Guests are welcome to bring their own food so you can have a picnic while the whole family is waiting for the display. What made it the best is that you can sit down and wait there for free!
https://www.pinterest.ph/pin/270356783857552775/?lp=true
Santa Monica Pier is truly a great destination for both locals and tourist. This will also be a great place to celebrate New Year's Eve. There will be two display- one at 9pm and anther at midnight. You may get on the best spot where you can see the colorful Ferris wheel as the sky spark- just make sure you're early.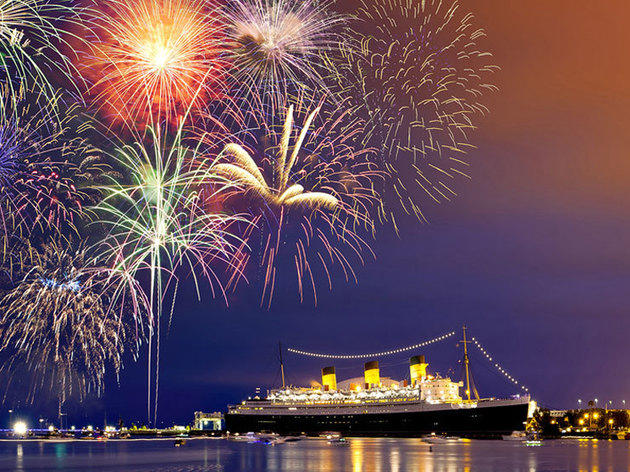 https://www.timeout.com/los-angeles/things-to-do/all-american-4th-of-july-on-the-queen-mary
Music, dancing and a lot more activities will happen at The Queen Mary in Long Beach that's why it became a New Year's Eve favorite. The fireworks display at midnight will truly be mesmerizing as there are few trees, buildings or the likes that may block the sight.
http://www.aboutlaketahoe.com/events/fireworks.htm
If you want a smaller celebration that will still embody the feel of Christmas winter wonderland, then Lake Tahoe is the place to be in. Aside from a fireworks display, a lot of activities happen on this place that everyone can enjoy.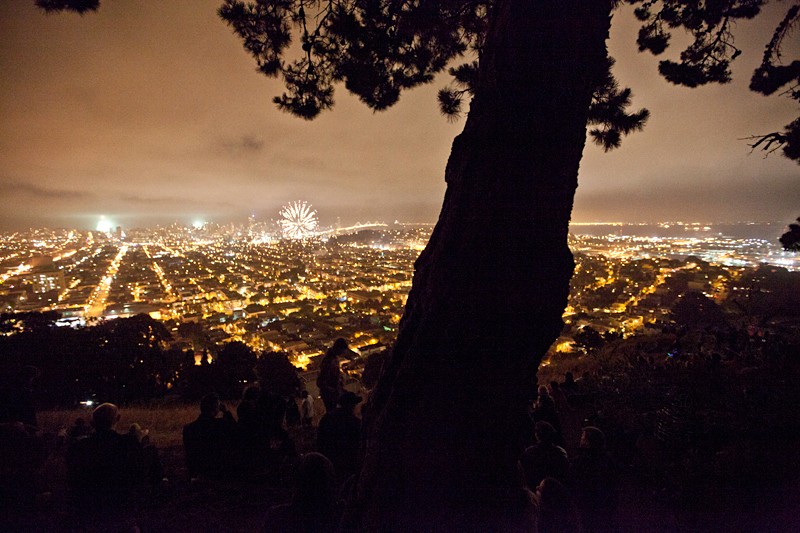 https://www.7x7.com/scenes-of-the-city-4th-of-july-in-bernal-heights-1781611928.html
If you want bit aid back way to celebrate New Year, then driving to Bernal Heights Park will be a great plan. At the top, you will see the beauty of San Francisco and since you are already on the top, you can fully see all the fireworks display happening around.
https://www.chowla.com/photo_blog/2012/01/new-years-eve-fireworks-from-treasure-island/
Another laid back venue but is a known spot during New Year's Eve is Treasure Island. It will give you an unbarred views of San Francisco's skyline and a clear view of the East Bay. With this, you can fully see the fireworks display.
https://sf.funcheap.com/years-eve-2017-fireworks-gala-premium-open-bar-embarcadero/
A classic favorite is The Embarcadero. Walk around the Embarcadero and head towards the Bay Bridge so you can see the fireworks light up the water. Be sure to be there early for you to have the best spot.
https://www.flickr.com/photos/derra1029/2677058207
This is also another favorite venue. From here, you can have a gorgeous view of downtown and see lit up streets, buildings and houses. For the display, it will be a little obstructed however all the amazing sight in this place is truly one of the best.
Most of the locals knew about how impeccable the view from Lawrence Hall of Science is. This will give you a view of the city and enjoy a clear and full view of all he fireworks display from a far.
https://www.aaronmphotography.com/Places/SF/i-q2gzc82
Marin Headlands is the best spot for tourists to stand to get an awesome view of the Golden Gate Bridge. During New Year's Eve, this will give you a clear sight of displays as it pops behind the iconic bridge.
Take a step back from the urban life and sit down on a quiet and amazing spot in The Bay Trail where you can enjoy each fireworks display.
https://www.flickr.com/photos/michaelpatrick/189160741
Emeryville Marina is another unpopular place hence it will give you an unobstructed view of the fireworks display happening around. The park at the marina is an idyllic spot to unwind and relax before the fireworks.
https://viejas.com/event/freedom-fest/
This is an ideal place for friends to celebrate the day with some cocktail. The party here usually starts at 8pm to 1am. You will definitely enjoy the fun vibes of the place while colorful fireworks show off.
https://www.yelp.com/biz_photos/san-diego-bayside-at-the-embarcadero-san-diego?select=5c7Z_FPZ-EXiY68AyxQ49w
This New Year's Eve event here in USS Midway is a one of a kind experience. An event is a gala aboard the aircraft carrier. At midnight, this place will give you a perfect view of the fireworks display in San Diego Bay.
https://sacramentopress.com/2016/12/30/4-places-for-a-fireworks-watching-new-years-celebration/
In Old Sacramento there will be a fireworks display above the river. With this, the perfect spot for the crowd to stay in is the streets of Old Sacramento along the riverfront. The great thing about this is that you can enjoy the view for free.
https://www.sandiegouniontribune.com/business/tourism/sd-fi-seaworld-fireworks-20170414-story.html
Mission Bay is near a Zoo, a theme park and a lot of different activities that the whole family can enjoy during the day. Mission Bay is a great place to take the family to see fireworks, since there is a spectacular show that takes place at 8:50pm.