California is known for its beautiful beaches. There are a lot of beach in the whole state that you will surely love to try and visit. But let's admit, when we travel, we don't just want to see beautiful beaches but to have a complete experience as well. What we mean is that we usually look for a place where we can eat, stay and shop.
Well, we are well aware that there are some awesome beaches that are not into fancy establishments or restaurants. Yet, this places are still worth visiting because of its small market places and amazing delicacies. To help you decide where you might want to go on your next trip, we have listed 15 beach towns that you might want to visit. These is a random list of towns with fancy to small flea markets and food houses.
Carlsbad
https://www.clickoncarlsbad.com/
This town is not just known for its beaches but for other amazing destinations as well. If you are planning to stay on this town for a few days, then you may visit there very nice outlet mall where you can buy a lot of different things. If you are not into shopping then you may want to see their gorgeous flower field or LEGO Land.
https://en.wikipedia.org/wiki/Newport_Beach,_California
This might be one of the most visited beach towns in California. This is why you will find several restaurants and malls in the place. It won't be hard for you to look for a place to stay, shop and dine. You may go to Fashion Island and South Coast Plaza to shop for clothes and other beach items. If you want a hassle free trip, then this is the place to go!
Santa Cruz
https://www.hiusa.org/hostels/california/santa-cruz/santa-cruz
This is the ultimate mellow beach town along Highway One. You will find a lot of different cool and amazing places around the place. If you are into carnival rides, arcades and food, then Santa Cruz Boardwalk is the place for you! But if you are looking for a more relaxed place and fancier dining experience, then Downtown Santa Cruz is the one.
https://www.californiabeaches.com/venice-beach/
This town is known for its very fun, active and iconic beach boardwalk where you can see several street entertainers and vendors. For classy boutiques focusing on fashion, explore boho-chic Abbot Kinney Boulevard, one of L.A.'s best shopping districts. You will also find several food trucks around the beach that you will surely enjoy.
https://www.yelp.com/biz_photos/coronado-beach-coronado?select=pfTeSWWnQZ2Ttw3zMpVgrg
This is a family friendly beach that is really mesmerizing. This is the place where you can see, stay and experience the super popular Hotel Del Coronado. The Del also serves a splendid Sunday brunch, and the Babcock & Story bar is fine for sipping a craft beer with views of the Pacific.
https://www.planning.org/greatplaces/spaces/2008/santamonicabeach.htm
This is one of the most known beach towns in the state. It has nearly four miles of beaches that you wouldn't want to miss. This is a primary area to see stars in their own neighborhood, strolling the shops along Montana Avenue, or browsing the celebrity-chef-worthy produce at the farmers' markets. There are a lot of bucket-list worthy restaurants around the area that you would really want to try.
Hermosa Beach
https://www.planning.org/greatplaces/spaces/2008/santamonicabeach.htm
This beach town is well-known for its outdoor beach activities such as volleyball, surfing, paddleball and more. During the day, a paved boardwalk that borders the beach is filled with bikers, bladers, joggers and strollers and at night this spot is great for watching crowd filled restaurants and bars.
https://www.californiabeaches.com/beach/crescent-beach-on-catalina-island/
This is a real go-to place to watch the heart melting sunset. But, aside from that, it also has appealing lodgings, fresh seafood dinners, plenty of family-friendly water sports. You might also want to visit their remarkable wine estate and try their amazing wilderness adventure.
http://www.hauteresidence.com/carmel-by-the-sea-where-the-land-meets-the-sea-to-create-unique-homes/
This ranks as one of the best beach towns in the United States and having that said, you can really tell that this is really worth paying a visit. Shop and dine in the European-style village is really fancy. It offers a mix of high-end brands and boutiques along stone-paved streets in buildings with appealing curly-cued roofs. Here are also gourmet foods and wine shops around the area.
Laguna Beach
https://www.instyle.com/lifestyle/travel/laguna-beach-city-guide
This town is also one of the well-known towns in the state. If you want a quintessential Southern Californian beach town, this is the place to be. Main Beach has a lot of things going, making it easy to take a break from the sun for a bite of some delicious snack or meals and wander through the many art galleries and tempting shops.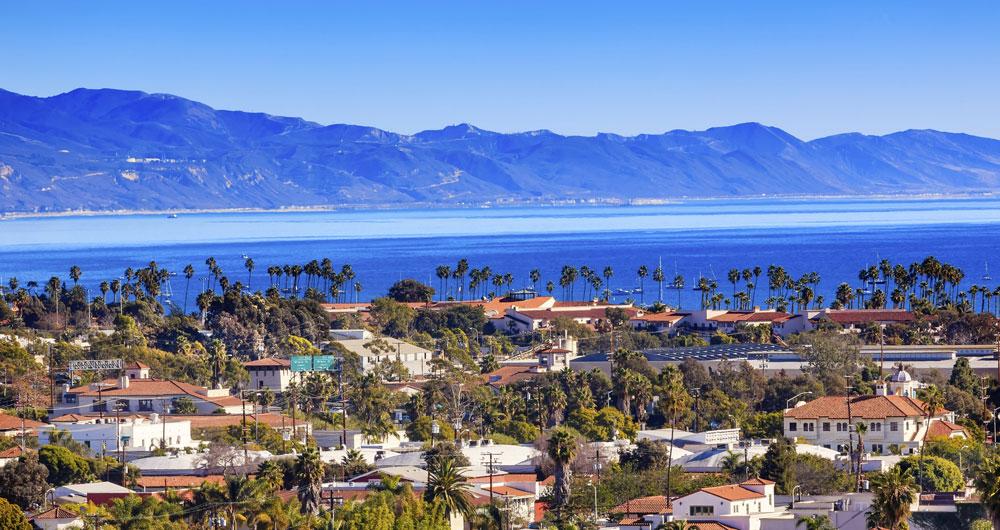 https://vacationidea.com/california/best-things-to-do-in-santa-barbara.html
Filled with gorgeous bougainvillea, this place is really jaw dropping. This is why there are a lot of A-listers, Hollywood and other famous personalities, who have an estate in this town. There are also a lot of place to visit such as the wine county, museums and parks. Also, leafy streets lined with designer boutiques, delicious food and wine tasting rooms can be seen in this town.
San Diego
https://www.luxurysocalrealty.com/solana-beach-real-estate.php
Home to some of the most popular beaches in California-such as Solana Beach- this town is really not something to miss out. Aside from its breathtaking beaches, you may also see overwhelming sunset at Sunset Cliff. And if you're tummy starts to crumble, you may choose among several delicious and outstanding Mexican food around the place.
https://www.montereypeninsulainn.com/
The Monterey Peninsula is wrapped around the Pacific on its three sides. Here, you may experience exceptional beaches and quiet coves, fine dining and casual eats, early history and postmodern art. In Cannery Row you will find hotels, shops and restaurants.
https://www.christiesrealestate.com/eng/sales/detail/170-l-79032-1512311733086294/200-pacific-coast-highway-343-huntington-beach-ca-92648
This is the best place to enjoy endless summer! Along its shoreline, you may play volleyball, surf and other beach activities you have in mind. From the pier, it's just a short walk to Main Street's surf shops and restaurants. Huntington's Pacific City, is where you'll find one-of-a-kind artisanal eats and stylish boutiques.
https://ciaobambino.com/things-to-do-in-dana-point-california-with-kids/
This town has been a home to whale watchers and water lovers ever since. As of today, you'll still find surf shop, boutiques, and eateries along the stretch of Highway 1, as well as nearby beaches that you might want to see as well. There is a sustainable and locally sourced seafood offered at Waterman's Harbor, or the mesquite-grilled fresh catches at The Harbor Grill.
So far, this is for our top 15. There are a lot of other beach towns in California and we know that you know a town that deserve a spot on this list. Just leave a comment and we'll check it out! Enjoy beach hopping!